So one of the things I love about my juicer is that I don't tend to follow set recipies as such, although they are very useful and can be really informative, but I like to just see what's in the kitchen and bung it in and see what I come up with. I just took a peek in the fridge and found half a bag of white grapes, which I don't think I would have got round to eating, a nectarine and a tomato. I had some raspberries which I was keeping, so I just nicked a handful.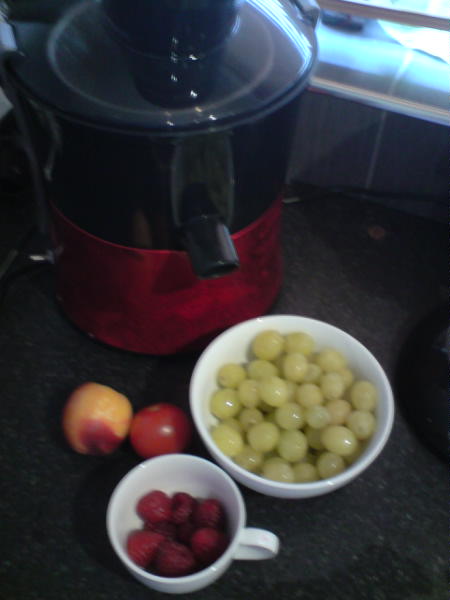 The resulting drink was gorgeous. Pink and creamy, it was jam packed with taste and flavour. The only problem with it was that I got a generous sized glass out of it, but I wanted another one after!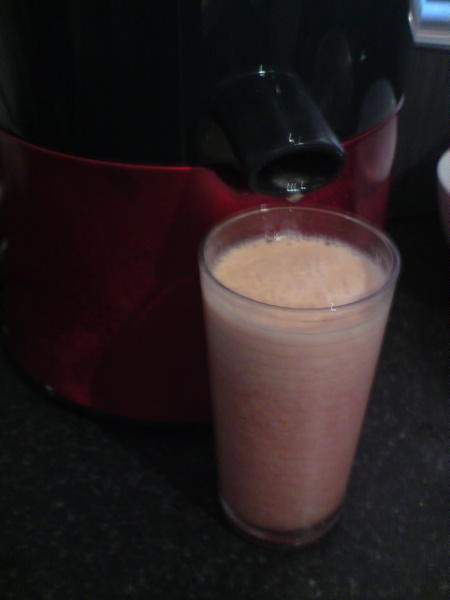 Can anyone suggest a name for this delicious combo? Suggestions in the comments please. Sorry the pictures aren't up to much, I only had my camera phone to hand.